Personal Service. Custom Solutions.
Serving Hamden, New Haven & the Rest of Connecticut Since 1983
LET'S GET TO WORK
Frank Sacramone Jr.
Attorney at Law
When you hire me (Sacramone Law) it is time to do the hard work together. Although you may not yet see the light, I already know we are a conquering force. Your life challenge becomes mine. I am committed to your cause and will put over 30 years of solid problem-solving legal experience to bear to bring about a resolution. I am completely inspired by the strength, endurance, and trust of my clients as we navigate through what can be an unfamiliar legal process. What starts off as a professional relationship at the beginning often turns into a lifelong friendship and years of my receiving gracious words of appreciation along with referrals. Ultimately this is what feeds my soul as a lawyer.
I use the Bankruptcy Practice at Sacramone Law as a platform to immediately deescalate a present stressful financial crisis such as foreclosure, collection actions, wage garnishments, and repossessions. Chapter 7 or Chapter 13 Bankruptcy are powerful tools for us to take control of the course events on your terms instead of feeling helpless at the hands of aggressive creditors. Bankruptcy affords fresh start solutions to you if you are burdened by debt such as credit cards, medical bills, business debts, and loans. Your business can use Chapter 11 to reorganize debt and shed revenue-draining contracts to accommodate a reconfigured business plan.
I have unique perspective as a bankruptcy lawyer stemming from my experience serving as a Chapter 7 Trustee early in my vocation under the United States Department of Justice. Only a handful of practicing Connecticut bankruptcy attorneys can say the same. Through the lens of this experience, I am well equipped to spot potential issues that may create negative consequences in a bankruptcy filing and develop customized strategies to deal with complicated cases.
I am your lawyer first responder when you are injured because someone did not stay attentive to keep you safe such as a car crash (collision) or you fell because a business owner did not fix a dangerous condition, or you were hurt at work. You have been hurt physically, emotionally, and financially. You are thinking about how your injury is impacting your daily life, returning to work, and filling your role in the family. You are trying to understand the extent of your injuries, going to doctors, and possibly even recuperating in the hospital. Sacramone Law is your advocate on a mission to assist you with these challenges and to recover damages from those who would not treat you fairly.
"My goal is to lighten your burden, equipping you with the information you need to move forward. Let's navigate your issue together."
Some examples of cases I have been involved with include a crane operator who drowned in a river when his crane toppled off a barge, brain cancers due to workplace exposures to toxic chemicals, reflex sympathetic dystrophy from slip and fall trauma, bone, disc, soft tissue and neurological injuries from motorcycle and car collisions. I understand that insurance companies often will deny responsibility to pay for your medical bills, lost wages, permanent injuries, pain and suffering or minimize the impact your injuries have had on your life.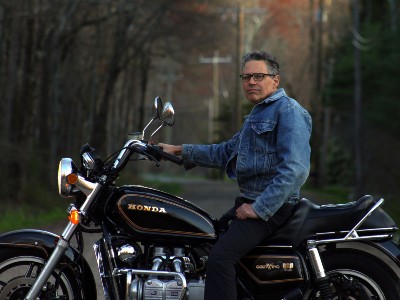 These injuries first and foremost are tragic in many ways and preventable. Sacramone Law will preserve your legal claims in a manner that will maximize the true value of your losses. We investigate the accident and collect evidence to support your case, like photos of the accident scene, doctor reports, and witness statements. We make a good faith effort to settle your case, and, when necessary, we are ready to go to trial to obtain fair compensation for your physical, emotional, and financial losses.
I grew up in Hamden a few miles from where my office is located. I enjoyed the early days when Hamden had orchards, farms, woods, and plenty of open space for hunting, fishing, hiking, skiing, and adventure. In high school, I took backpacking trips into the White Mountains, New Hampshire, Adirondacks New York, Maine, Vermont, and Canada. Upon graduation from college and before the ceremonies, I set out for Alaska to fulfill a dream and to work there for a summer on the pipeline. On the way, I began to run of money, so I tried to find work on an oil rig in Wyoming and Colorado. Eventually, I had to head back to Connecticut. Although delayed, my dream of going to Alaska was eventually realized when I backpacked in the Alaska Range near Lake Clark with my brother and sister some years later.
During my school years, I worked summers in carpentry, painting, on the back of a garbage truck, and in a printing ink factory. One summer I was doing carpentry work in a local legal aid office and was taken by the collaboration between attorneys trying to resolve a legal problem for a client. Observing their work appealed to my sense of empathy and desire to make helping others part of my vocation. In truth I did not have any idea at that time what being a lawyer involved or whether I would attain the satisfaction that originally drew me into the idea in the first place. Although I guessed and attended law school in Vermont, I found out in my years of practice that my primary instinct about becoming a lawyer was correct.
A free spirit when I am riding my motorcycle on winding country roads, bouncing off the waves in my boat heading out on the ocean to fish off Long Island Sound, or backpacking somewhere I have not been before. In these pursuits, there is an exhilarating sense of moving through the vast expanse of nature subject to all its wondrous beauty and unpredictability.
Frank recently graduated from Trial Lawyers College (October 2, 2021)
The Trial Lawyers College is committed to training a new breed of lawyer — a warrior who has the courage to become a real person first, and who then has the heart to fight for justice in their own passionate voice.
Education
J.D. - Vermont Law School, 1983

B.S. - cum laude, Springfield College, 1980