Strong Advocacy Helping You
Inspired By Your Courage To Move Onward
Personal Injury & Bankruptcy Attorney in Hamden, Connecticut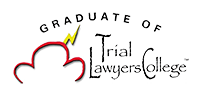 Frank Sacramone Jr.
Attorney at Law
My legal journey began in a moment of inspiration. Working as a carpenter during the summer at a legal aid office, I noticed attorneys going the extra mile to solve problems for their clients. As I observed their collaboration and their compassion, I knew I wanted to help others in the same way. Years later, after earning my J.D. and gaining a unique perspective as a Chapter 7 Bankruptcy Trustee with the Department of Justice, I started my own law firm to serve individuals in Connecticut during tough times. Whether you've suffered a personal injury, or you're facing financial hardship, I'm ready to fight in your corner. You deserve the compensation to help you move forward and the inspiration to make a fresh start.
MORE ABOUT ME
A Client-Centered Approach to Law
What to expect as we navigate
rough legal terrain together
Decades of Experience
With over 30 years of experience solving complex problems and reaching meaningful solutions, I'm ready to tackle your case. Let me handle insurance companies, debt collection agencies, and other parties associated with your situation.
Custom Strategies
When you work with me, you get me. I'll get to know you and your story, and offer personal attention every step of the way with legal strategies tailored to your goals. You and I are a team, a partnership, in this struggle. At Sacramone Law, you matter.
Fierce Optimism
The legal system doesn't always work out. Things may seem unfair or overwhelming. I'm here to remind you that we are a conquering force. Although you may not see the light just yet, hope is on the horizon. It's time to do the hard work together. So let's get to it.
I cannot say enough about how highly I regard the Law Offices Of Frank Sacramone Jr. Not only is Frank a great attorney, he is also an exceptionally kind and caring person. Despite the circumstances of my visit to his office, I was instantly put at ease by him and his staff the moment I stepped in the door.
–Gabby
In addition to being thorough, thoughtful and knowledgeable, Frank brought a kindness and care to his dealings with us which made this challenging situation much easier.
–Anonymous
As a first-time filer I didn't know what to expect...What I found was a bankruptcy lawyer who was most sensitive to my circumstances. An initial meeting that meticulously addressed most of my concerns and uncertainties prompted me to hire him on the spot. As I navigated through the various requirements, Frank was there every step of the way.
–Carlos
Powerful Counsel For You & Your Future
An injury can turn your entire life upside down. From medical bills to lost wages, you can find yourself buried under the weight of financial and emotional strain. While recovering from a personal injury, or facing ruinous debt and the prospect of bankruptcy, your best option is to seek out legal guidance.
Since 1983, my practice at Sacramone Law has provided representation to individuals and families in Connecticut needing help following serious injuries and accidents. When your future is on the line, having a law firm you can trust on your side can make all the difference. From car, truck, motorcycle, or bicycle accidents to construction injuries and defective products, I'm ready to fight for you as we navigate your personal injury case together.
Anyone who has dealt with significant debt understands the intense frustration that comes with it. I'm here to help. Filing for bankruptcy, far from being a sign of failure, is a solution that many have used to eliminate their debts, escape harassment from creditors, and find a fresh start. Whether you're considering filing for Chapter 7 or Chapter 13 bankruptcy, you deserve powerful, compassionate counsel every step of the way.
It can sometimes be hard to see the bigger picture. I understand. Together, let's gain the information you need to lessen your fear, find a path forward, and truly see the forest for the trees. If you live in New Haven, Hartford, Bridgeport, Waterbury, or anywhere in Connecticut, reach out to me in Hamden today.